How do I redeem my points?
In order to redeem your points for a reward, you will need to sign into your account. Once you are logged in, you can redeem your points at checkout after you input your contact information & select your shipping information for a discount by using our points slider if you have enough points. Simply slide it to the right to choose how much of a discount you would like and click 'redeem'.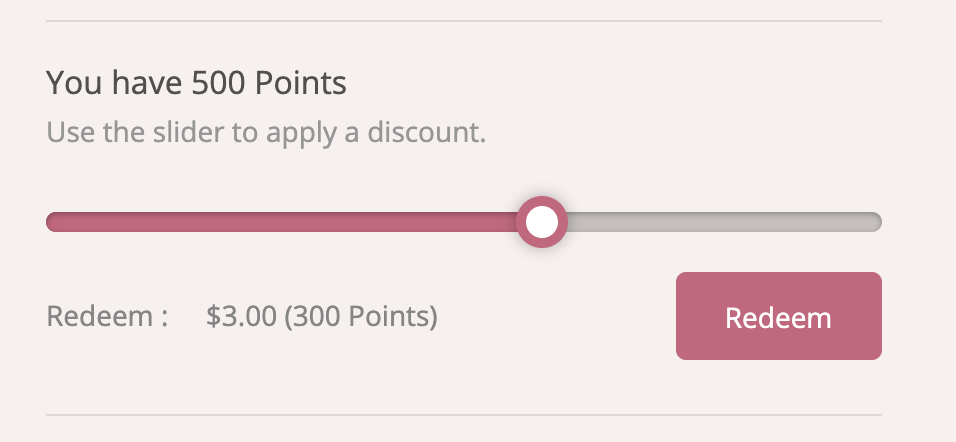 ---
Was this article helpful?
---