How do I redeem my points?
In order to redeem your points for a discount, you will need to sign into your account. Once you are logged in, you can redeem your points at checkout after you input your contact information & select your shipping information for a discount by using our points slider if you have enough points. Simply slide it to the right to choose how much of a discount you would like and click 'redeem'.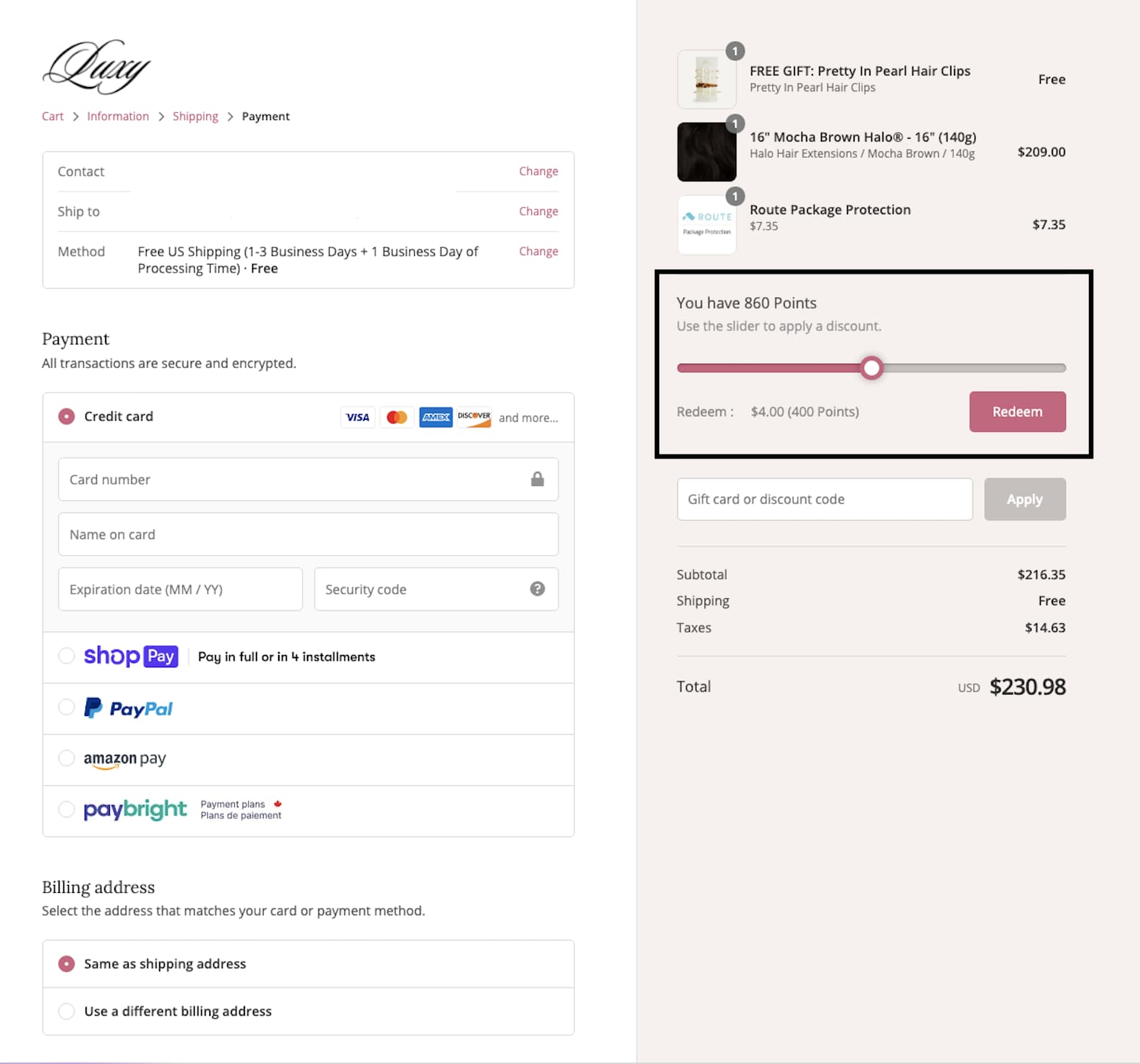 If you're having trouble locating this, you might be automatically redirected to check out using Shop Pay (Shopify's accelerated checkout similar to PayPal) which won't show the points slider. Below is an example. In this case, we recommend clearing your cookies/cache & trying a new browser or device.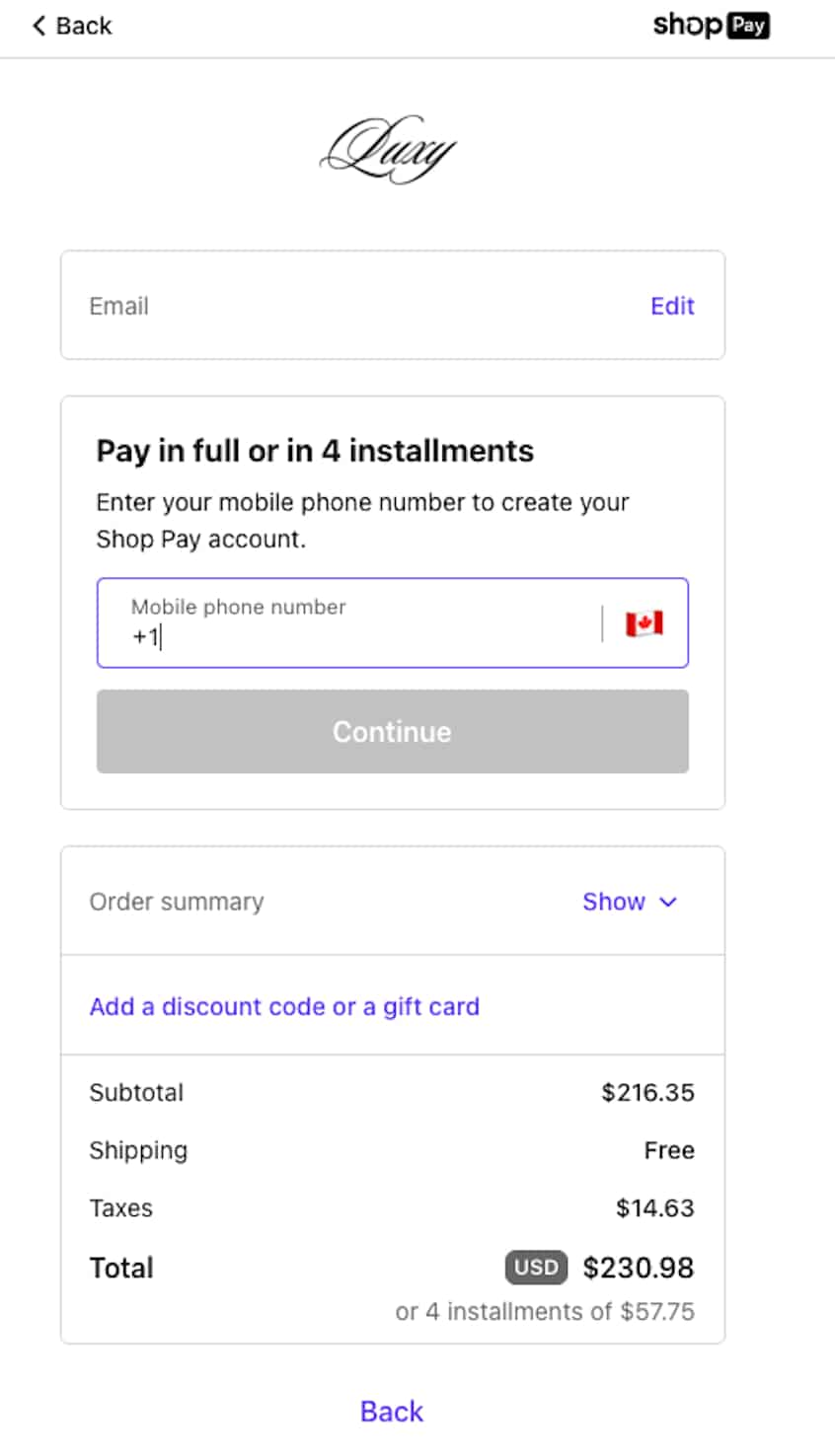 If the problem persists, feel free to place your order without your points applied &
contact our support team
at info@luxyhair.com with your order number - we'll be happy to refund the discount back to your original method of payment.
---
Was this article helpful?
---