Need help with a color match?
We're happy to help! Send us a photo for a color match.
You can contact us via email or chat. Ensure the photo(s) are taken in natural light (away from direct sunlight) where we can see it fully (from root to ends), similar to the photo below. In the meantime, check out this helpful article for help choosing between our 34 shades.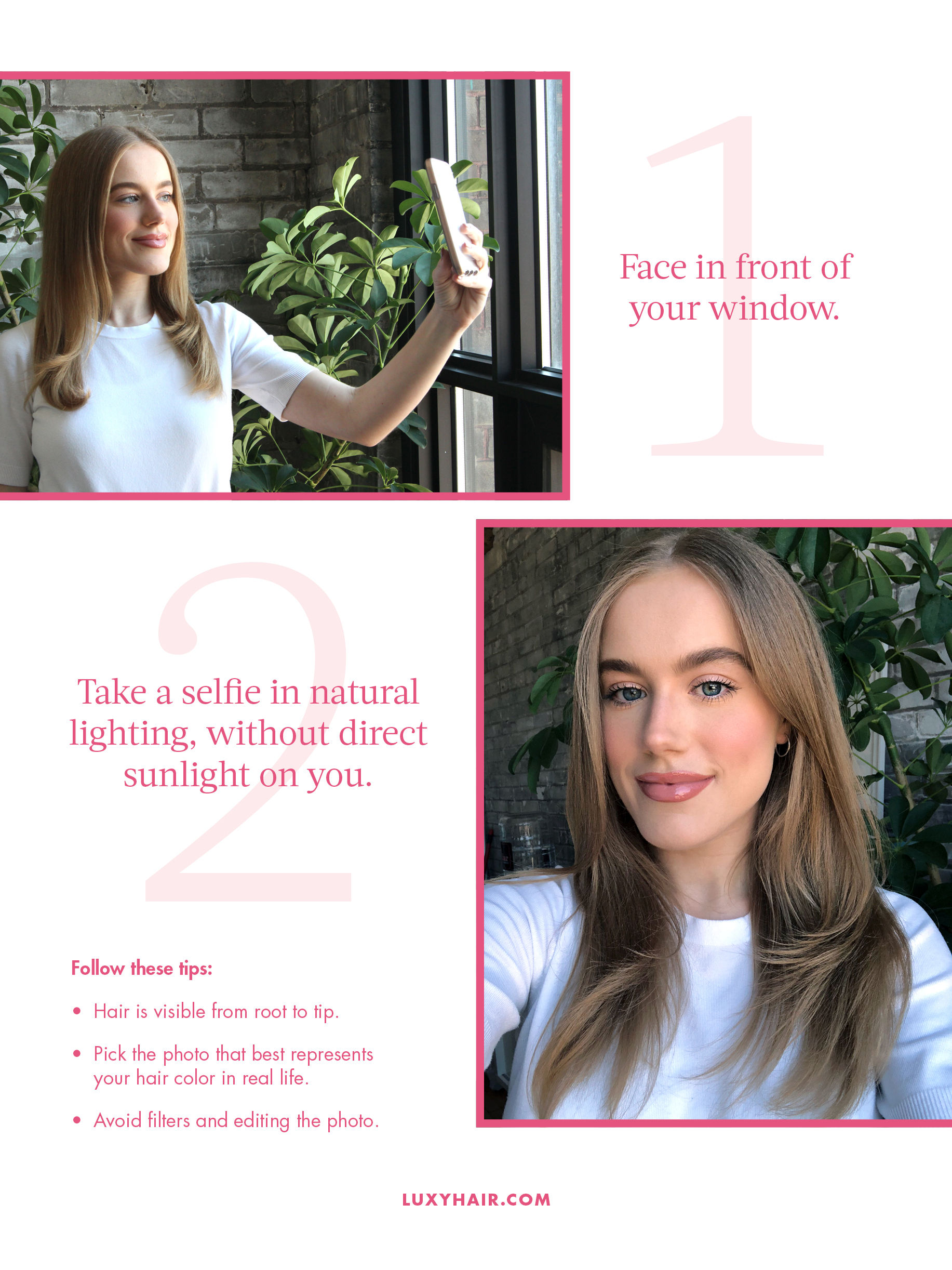 Email Us
Get in touch with us by emailing info@luxyhair.com. We guarantee a response within 24 hours! Please be sure to double-check your junk/spam and promotions folder for our email as sometimes your email provider can filter our response to these folders.
Chat With Us
You can do this by hitting 'chat' in the top right corner of our help widget or Help Centre. If we're away, leave a message and we'll respond back to you as soon as we're online again. Our response will go to your email inbox, so be sure to check all folders for our message.
---
Was this article helpful?
---