What is the difference between Classic and Seamless hair extensions?
If you're new to the world of clip-in hair extensions and are looking to figure out how to choose between our Classic and Seamless hair extensions, you've come to the right place. In this support article, we'll clarify the difference between these two collections so you can make a confident buying decision. 
Here is a comparison chart between the two collections: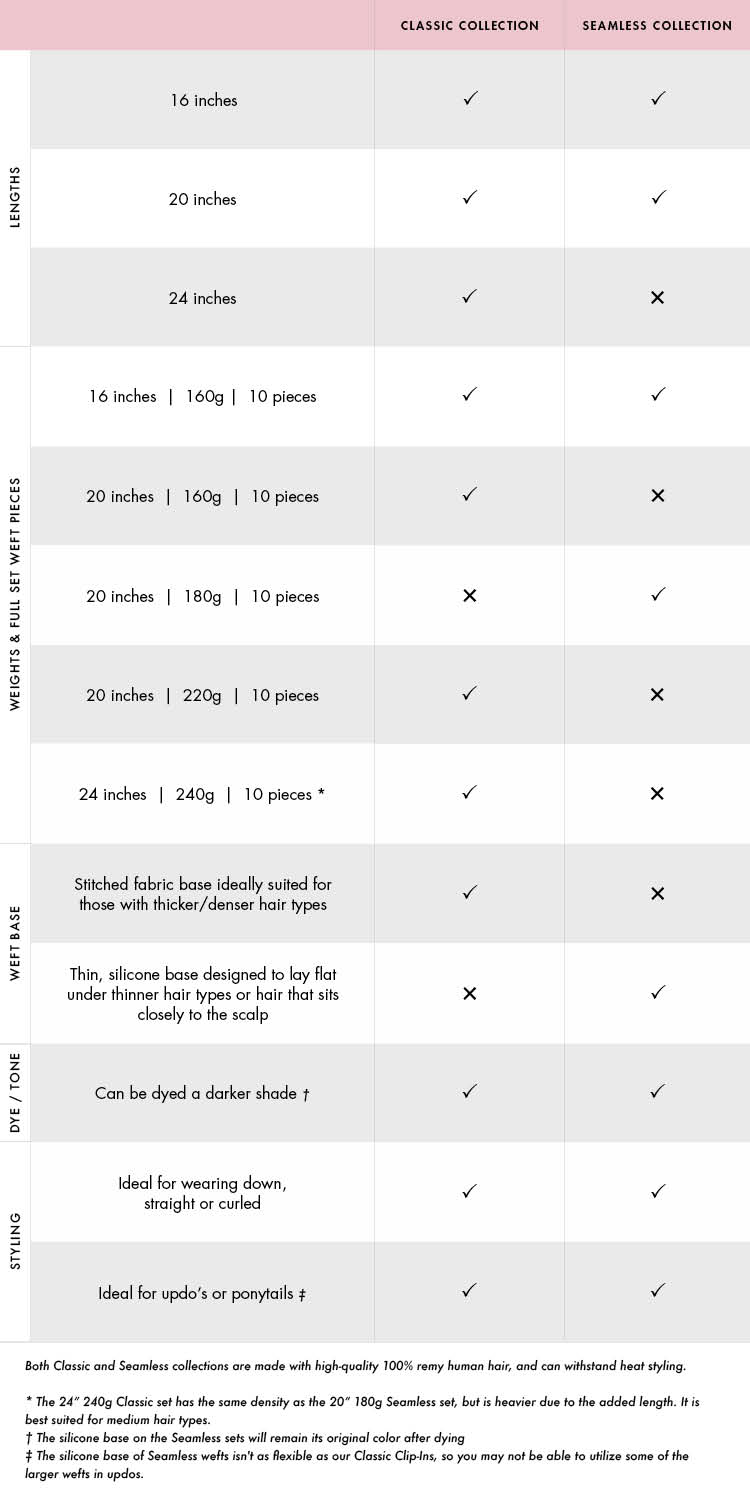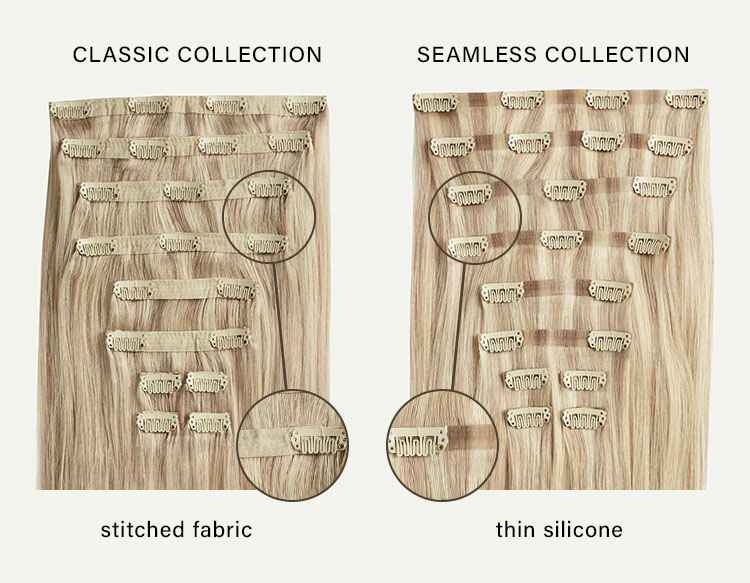 Our Classic Collection
Our Classic extensions are the first type of clip-in hair extensions that Luxy Hair designed and launched. They are made of a fabric-stitched weft and are offered in a variety of different weights to cater to every hair type. 
Classic Features
Our Classic Collection is good for you if:
You have lots of hair strands, thin/medium thickness hair, medium/thicker hair, short hair, or a blunt haircut
You prefer more volume at your roots
You plan to use them for ponytails or updos 
You plan to dye the extensions (the fabric can be dyed)
Our Seamless Collection
Our Seamless extensions are made with a thin silicone-weft base that lays flat against your head.
Seamless Features
Made with a thin silicone-based weft base 
Lays flat against your head
Made of 100% remy human high-quality hair
Can withstand heat, and dye
Our Seamless Collection is good for you if:
Have fine & short hair or have a fine - medium hair type with an average amount of hair
You want less volume at the root
Want a second opinion on choosing between both collections?
We're here to help! Check out this helpful support article or please email our Support team at info@luxyhair.com with a recent selfie taken in natural lighting with no direct sunlight, where we can see your hair from top to bottom, and with no filters added - similar to the photo below. We're happy to help you find your perfect set!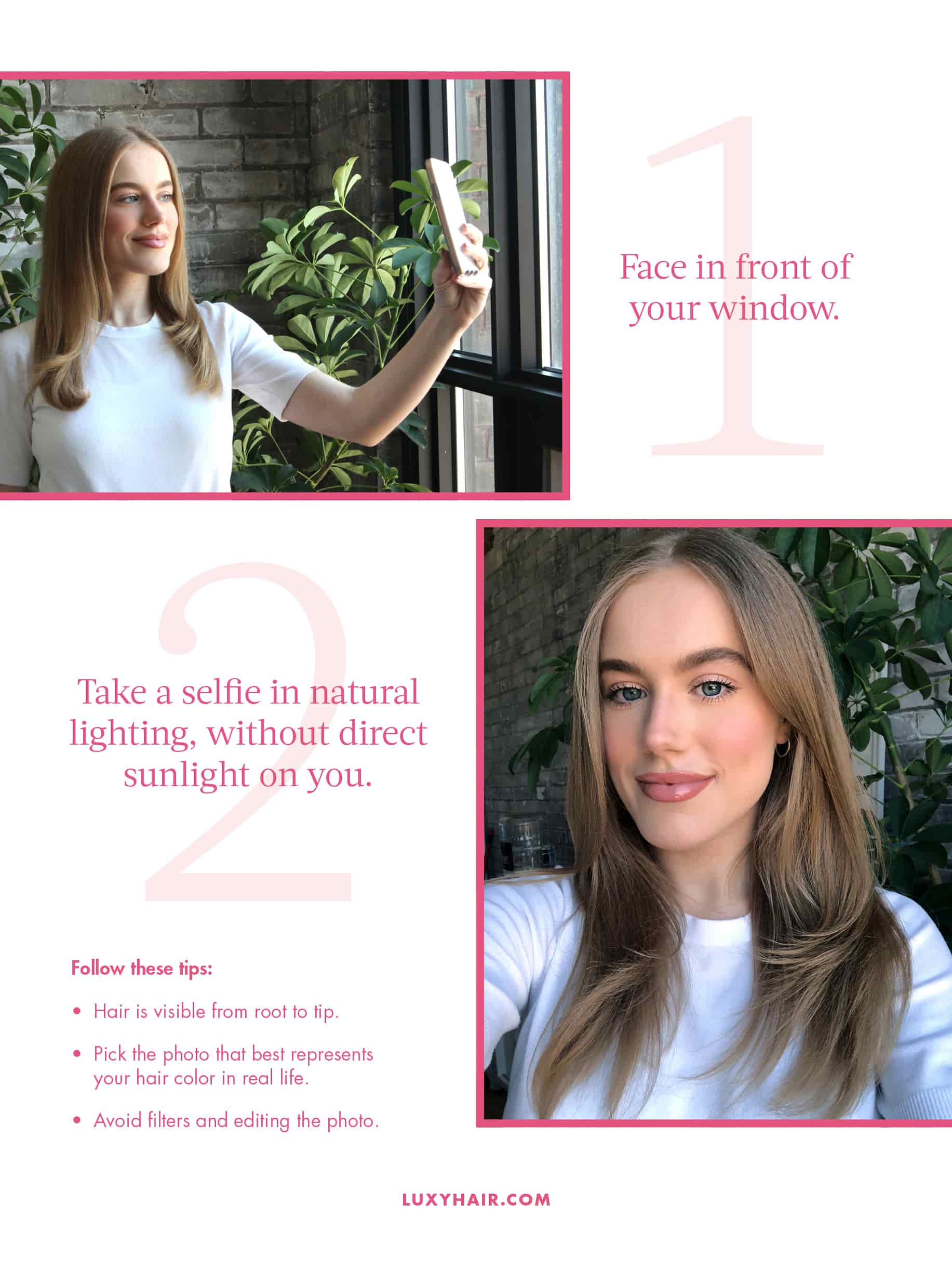 ---
Was this article helpful?
---