How do I refer a friend to give $10 and get $10 off my order?
With our Luxy Hair Rewards Program, you can refer a friend so that they receive $10 off their order, and you receive $10 off yours - it's a win-win situation! Review the quick steps below on how to share your referral code, so you can share the joy of long and voluminous hair. 
 Navigate to our accounts page. It's the second icon from the left. 
Login to your account. If you do not have an account with us, you'll need to create one to have access to our rewards program.
Scroll down to the very bottom of our accounts page until you see the rewards widget. Click on the "Refer friends" tab on the left hand side. 
From here, you're able to share your referral code via multiple different channels - whether it's on Twitter, WhatsApp, Email, Facebook, or a direct link.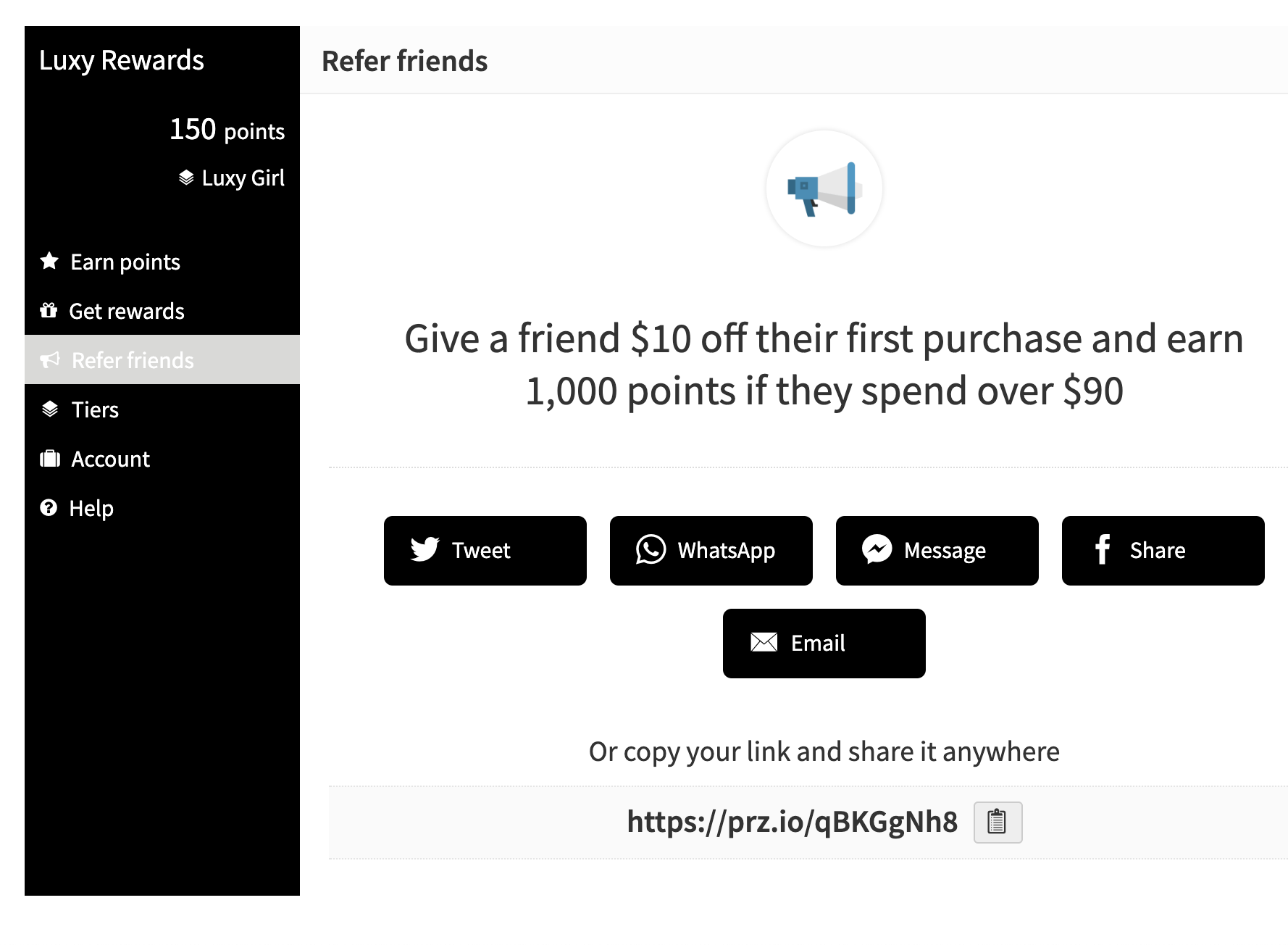 Your friend will then be presented with a discount code which should be copied for pasting at checkout.
At checkout, look for the "Gift card or discount code" field over to the right-hand side. Paste the discount code to redeem the $10 discount.
Once your friend has completed their purchase, we'll add 1,000 points to your account so you may also redeem $10 off your next order of Luxy Hair extensions. Ready to start sharing? Sign up for our rewards program now. 
Please note: If we find that you are uploading your referral code on web browser plug-ins like Honey or coupon websites, your account will be blocked and we will not award you the points for the orders that used your code.
---
---