What is the Snag-Free Satin Scrunchie Set?
Use the Luxy Hair Snag-Free Satin Scrunchie Set to accessorize your hairstyle while keeping your hair secure.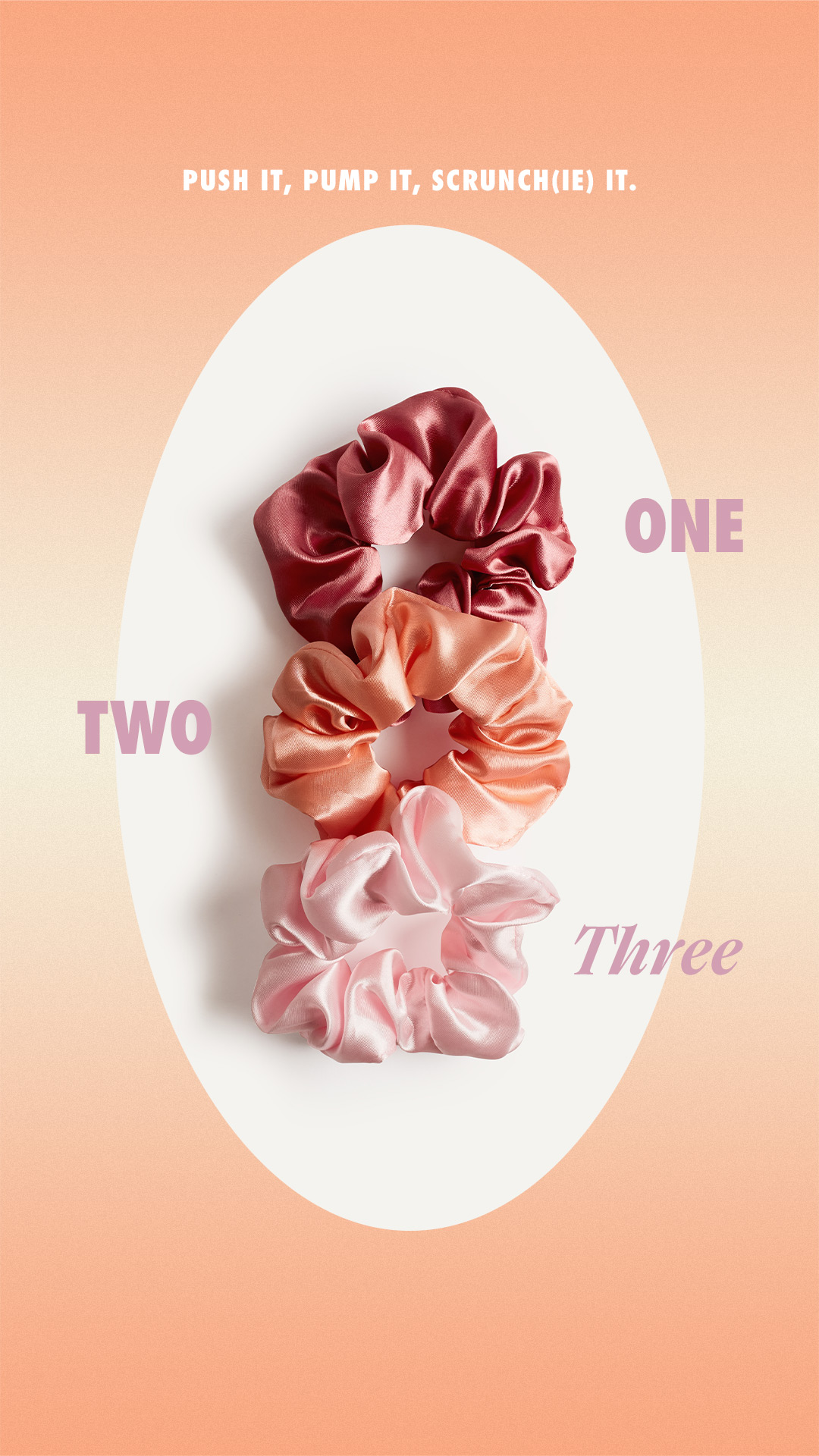 What comes with each set and what color do they come in?
Each set comes in a set of 3 scrunchies. Top to bottom: Luxy Pink, Fresh Coral and Petal Pink. 
Can they be used on all hair types and human hair extensions?
Yes, they can be used for thin, medium and thick hair types. They can also be used alongside or on your Luxy Hair extensions. They have less tension than traditional hair ties so they are super gentle & won't leave a dent in your hair.
What material are the scrunchies made of?
They are made of 100% polyester.
What are their dimensions?
Each scrunchie is approximately 11cm in diameter.
Are there any special care instructions?
Yes, please find them below.
Avoid direct contact with liquids (ex. hair spray & perfume).
Hand wash only.
---
Was this article helpful?
---