What is the Luxy Hair Padded Pearl Headband?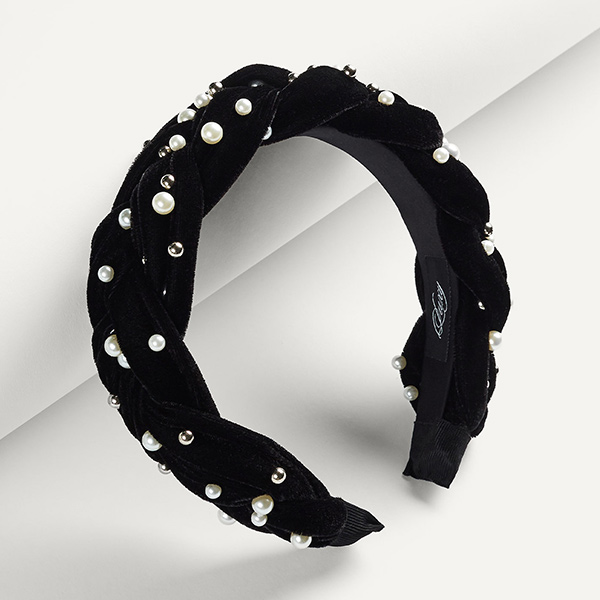 What color/style does it come in?
It is a black velvet padded braided headband that is embellished with faux pearls and metallic beads.
How do I apply it?
First, brush your hair to ensure your hair looks neat before applying the headband. Then, decide how you would like to part your hair. Finally, once your hair is neatly combed and parted how you like it, slide the headband over your hair.
We recommend positioning it so it sits about ½ inch (1.27 cm) from your hairline. You can then adjust your hair depending on how you like it. You can pull your hair over your ears or push it behind them.
Can it be used on all hair types and human hair extensions?
Yes, it can be used on thin, medium and thick hair types. It can also be used with your Luxy Hair extensions.
What material is the headband made of?
Each headband is handmade and composed of 70% polyester, 29% plastic & 1% metal. The pins on the back of the pearls are made of stainless steel.
What are its dimensions?
Each headband is 17x17x5cm.
Are there any special care instructions?
We recommend avoiding contact with liquids.
What does it look like on?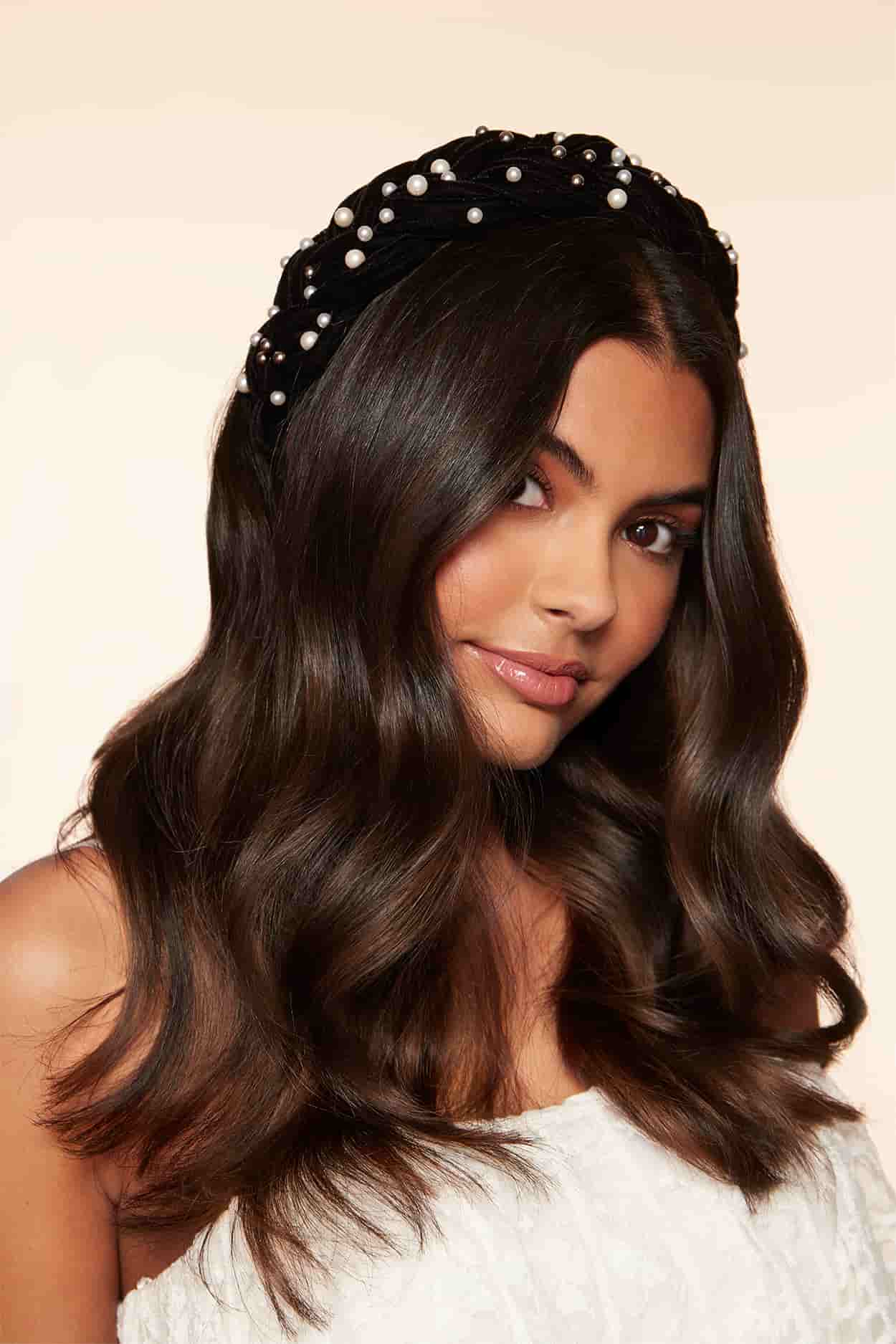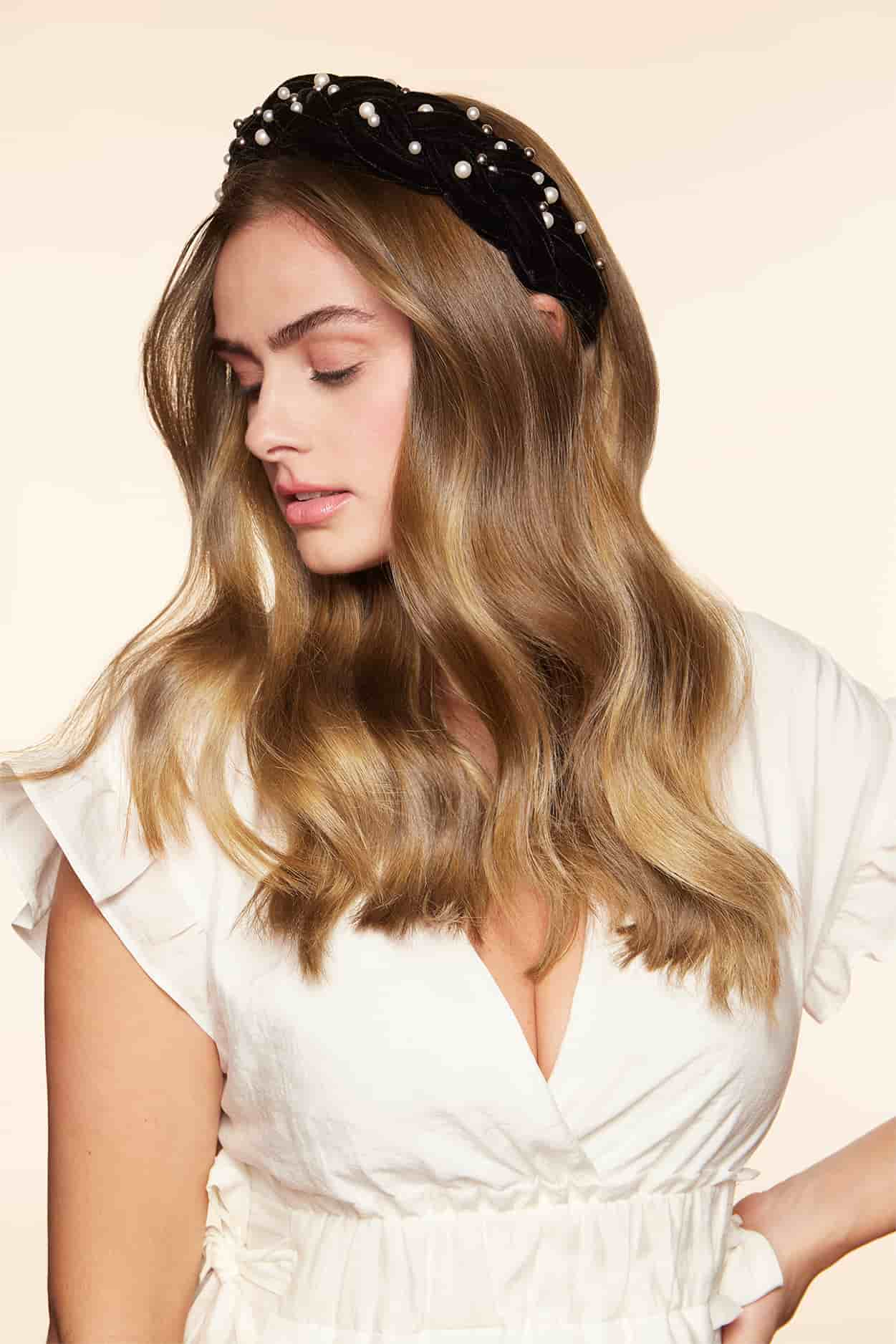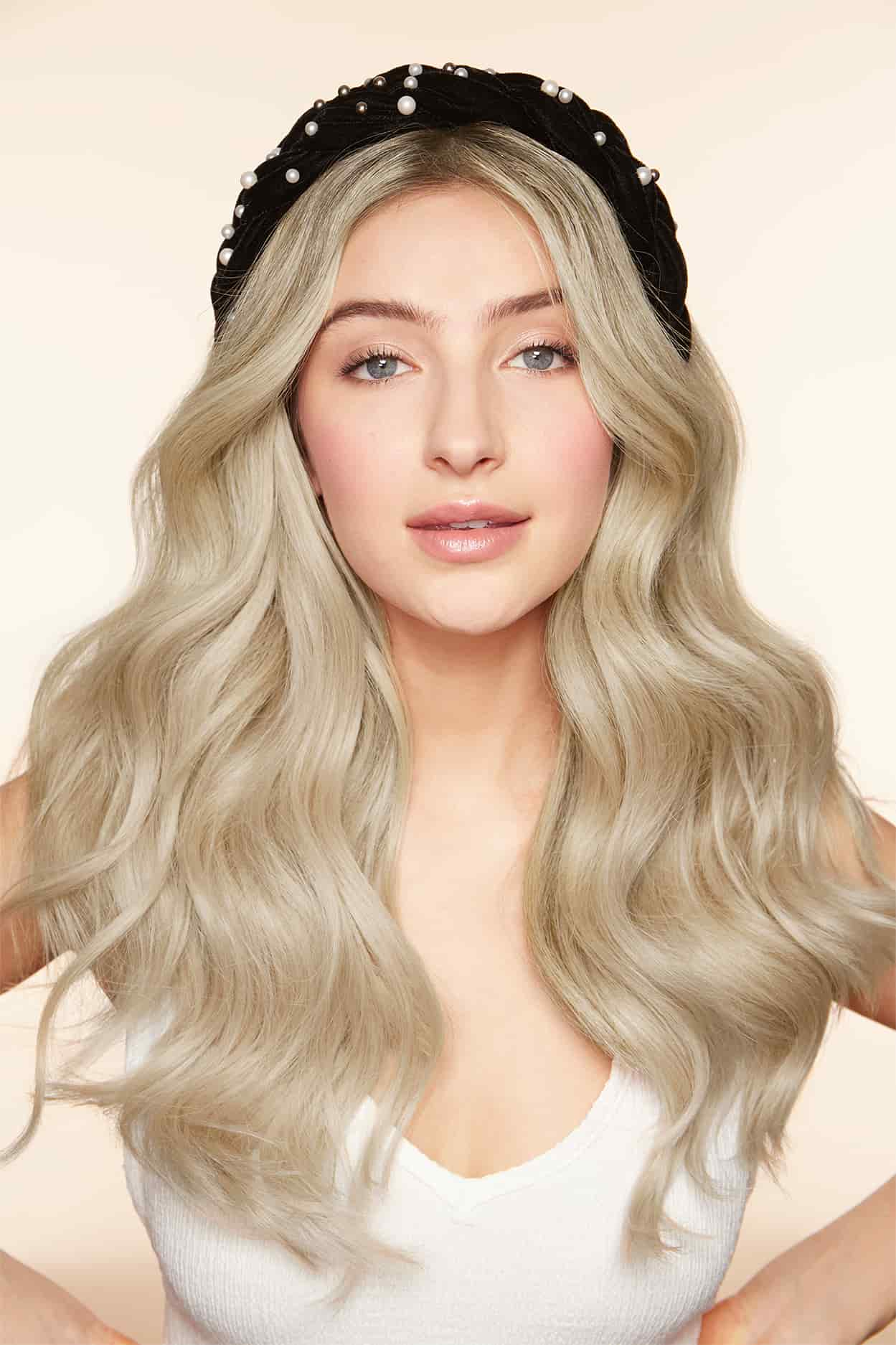 ---
Was this article helpful?
---