How does the Luxy Hair Ponytail Extension secure?
The Luxy Hair Ponytail Extension comes with a 5-prong comb in the middle and two 2-prong combs at either side for a secure hold. You may slide the prongs underneath your hair elastic to hold the ponytail in place. There is also a 8cm velcro strap, which adheres together to secure the ponytail. Finally, a long strand of hair is wrapped around the base with 2 matching bobby pins provided to secure in place (exclusive to Luxy Hair).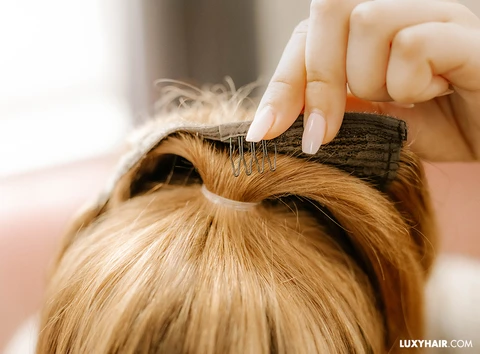 ---
Was this article helpful?
---