What is the Tinseltown Hair Clip-Ins and what does it come with?
What is the Tinseltown Hair Clip-Ins and what does it come with?
Just in time for your festive events, Luxy is launching our own Tinseltown Clip-ins! Our Tinseltown Clip-Ins will be available in five vibrant colors as follows:
- Purple-Multi: a dark purple and navy blue tinsel mix. This shade is perfect for dark hair colors, as well as all hair colors.
- Pink-Multi: a beautiful mid-tone pink with holographic pieces throughout! This shade is perfect for any hair color and is a holiday must-have. The Pink-Multi is 70% pink and 30% holographic.
- Teal: a gorgeous teal that any lover of blue will love! This teal shade is lighter than the Purple-Multi Tinsel. 
- Gold: a classic tinsel color that compliments every hair color. This is a timeless, neutral color that will match any holiday or New Year's Eve look.
- Silver: another classic tinsel color that screams holiday time. This bright silver color will stand out in dark hair colors and blend in with blonde shades for that perfect festive twinkle!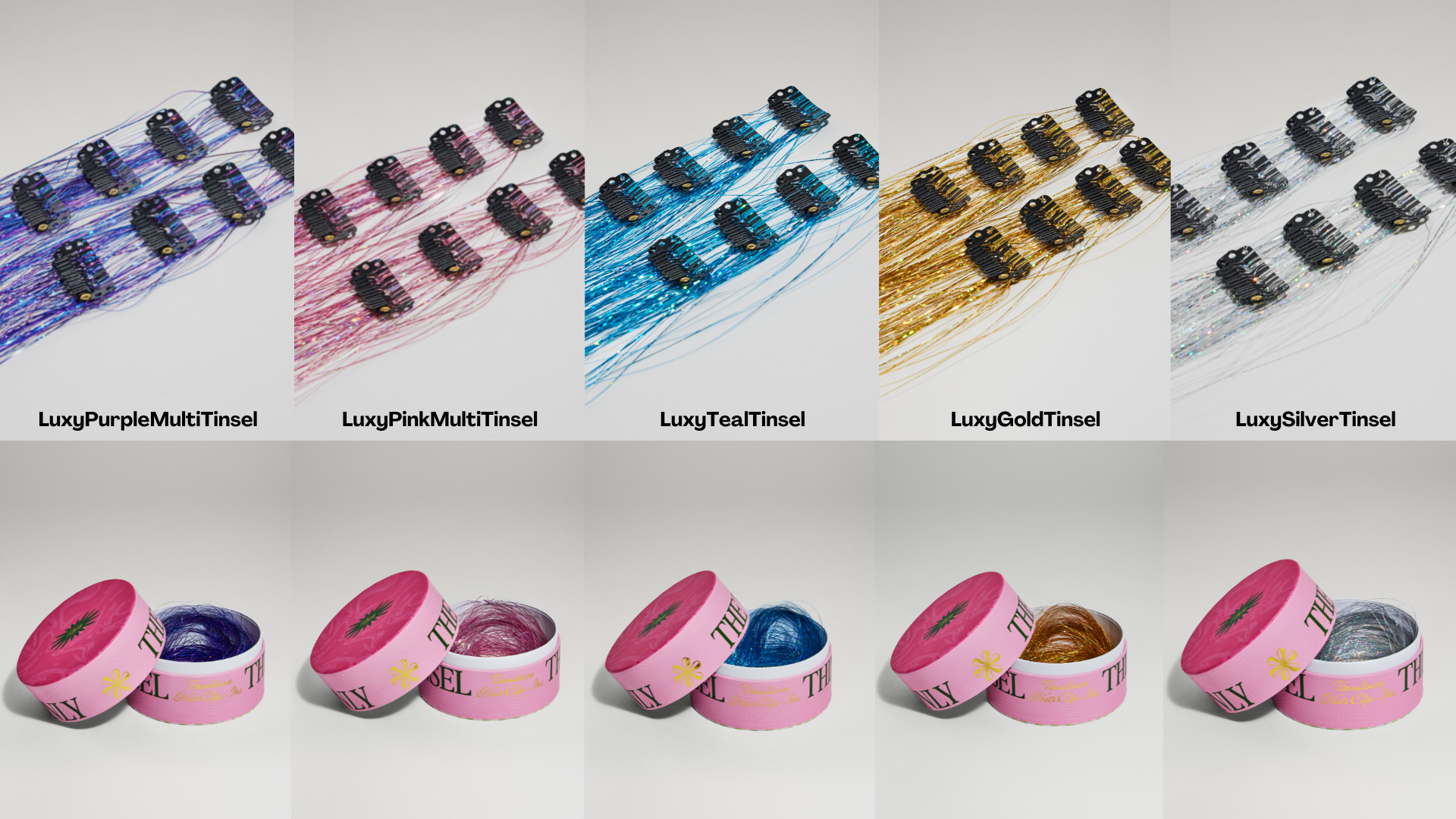 Our Tinseltown Clip-Ins are an ideal way to easily and quickly add tinsel to your hair by clipping in the wefts, and customizing to where you want them. The set includes eight (8) 1-clip wefts in the sparse tinsel method. Each individual 1-clip weft includes 25-30 strands of tinsel which provides a festive look in your hair. At the end of the night, the tinsel may be removed by simply clipping out the wefts. This item may be reused.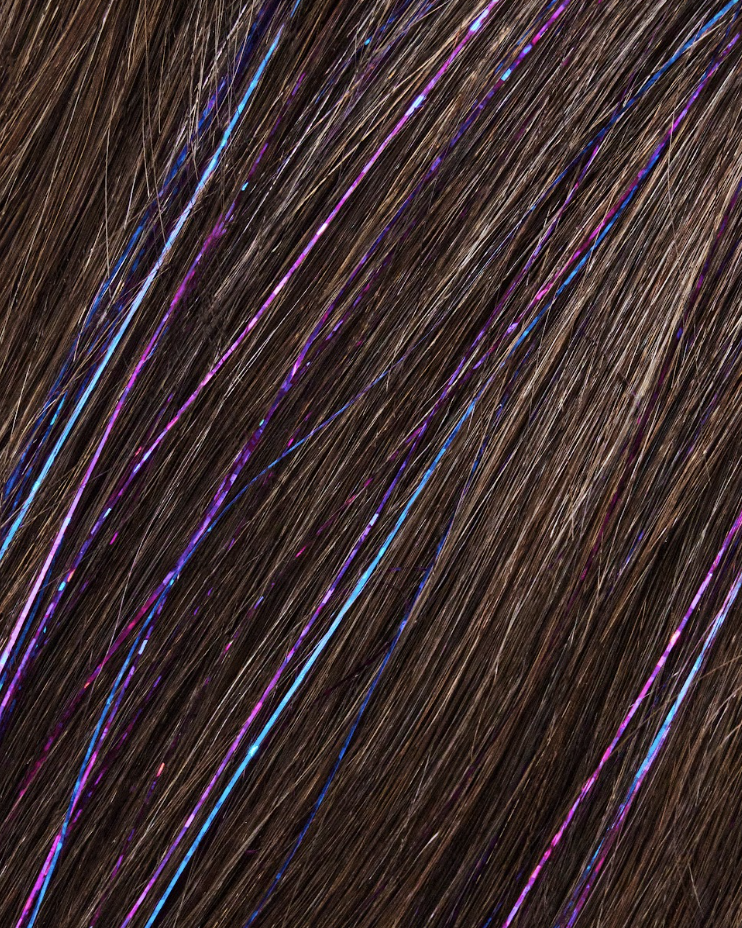 Each set comes in a length of 24 inches and may be cut to suit your own hair length. We suggest cutting on an angle rather than a straight blunt-cut so that it may look more natural.
Our Tinseltown Hair Clip-Ins are packed in a round pink holiday box, which reads 'The Tree Isn't The Only Thing That Needs Tinsel'.' This custom Luxy box is made from FSC-certified paper and soy inks. It is 100% recyclable.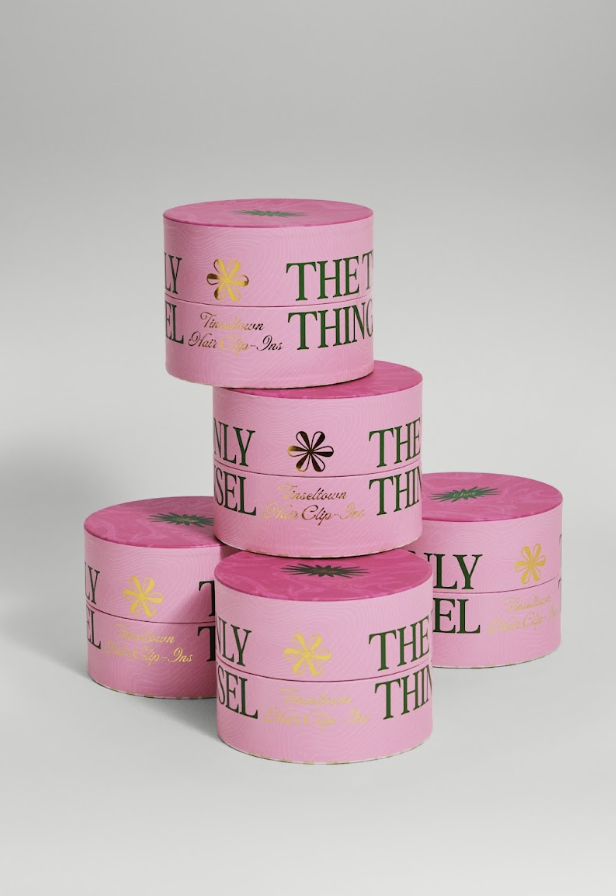 This product does not come with a tester weft and is a final sale.
---
Was this article helpful?
---